Survival Central's Corporate Team Building programs are designed with the focus on participants working together both physically and mentally while improving communication, leadership and problem solving skills. Corporate Groups will leave the event with a boost in employee moral and having had a rewarding yet challenging experience.
Collaborative

Competitive

Challenging

Informative
The 'Survivor' Challenge
Inspired by the popular reality tv show, the 'Survivor' Challenge divides the corporate group into two tribes which will compete head to head in a variety of challenges. Each task is designed to promote participants working together to gain points for their team and to ultimately win the coveted 'Survivor" idol.
Zombie Survival Challenge
Participants will be taught basic survival skills and then have the opportunity to put them to practice in a live zombie outbreak simulation. Does your corporate group have what it takes to survive?
Survival Skills and Wilderness Challenge
Our survival experts will teach a variety of survival and wilderness skills. Participants will learn about wild edibles, water purification and navigation, as well as have the opportunity to work together building fires and shelters.
Bow Building and Archery
Participants will learn how to build their own bow from materials like PVC pipe and paracord. The group will learn the basics of archery and then have the opportunity to compete against one another testing their archery skills.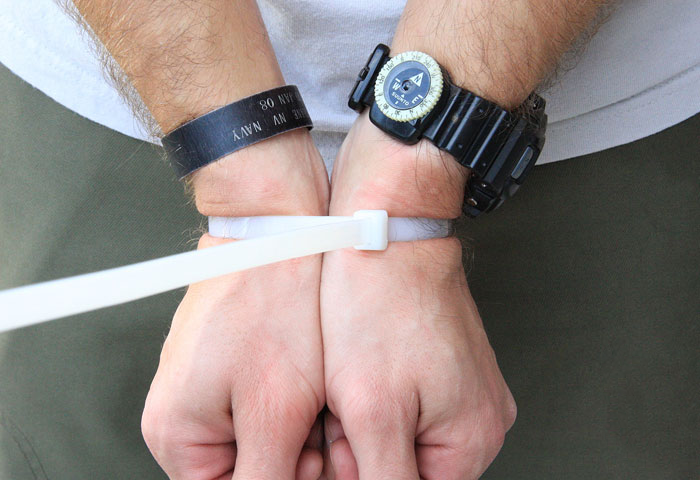 Escape and Evade Training
This is a 2 day course geared for executives traveling abroad. Participants will learn self defense skills which will aid them in breaking free of different restraints and holds, learn how to evade capture and how to navigate without a compass.
Stick Fighting and Training
This is a 4 hr training program designed to teach participants how to effectively defend themselves using an object as simple as a stick or pole. Participants will practice their new skills through sparring exercises.